Cultural Geographies
This small colony of six mice was born on the 27th of February 2020. It was created by undergraduate Geography students at the University of Southampton during a Cultural Geographies seminar. Discussions included conversations about participants' relationships with pets and how that does (or does not) relate to their views of laboratory mice; and how ethics are carried out in practical activities as well as principles like the 3Rs.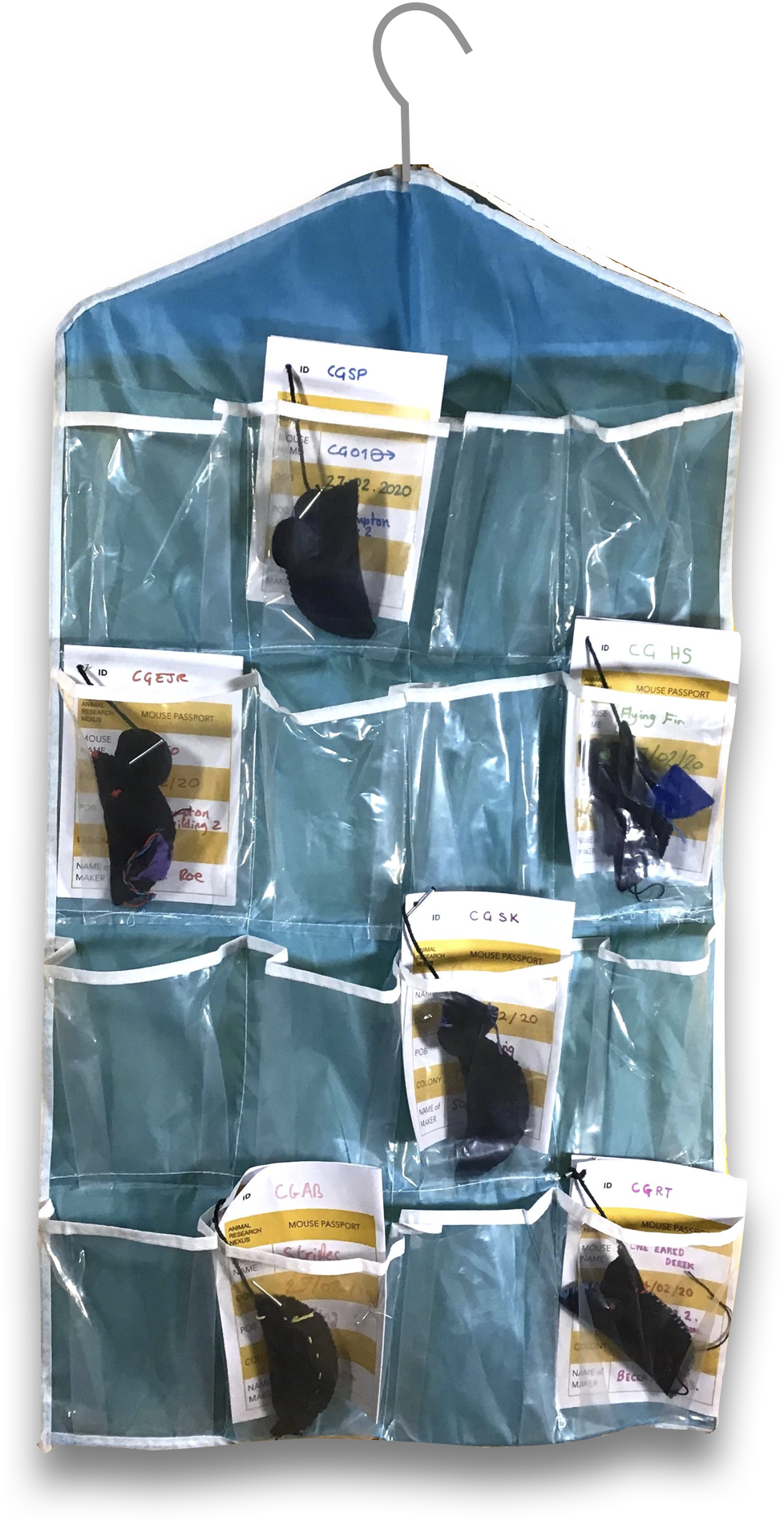 Mouse maker Harry hopes Flying Fin (CGHS) thrives and survive and form a colony in the University of Southampton Lab. Mice are social animals who prefer to live in social groups (colonies). However, sometimes these social groups are disturbed or breakdown in the laboratory and fighting can occur. Male aggression can lead to some mice having to be removed from their colony and houses elsewhere. Alex informs us that Stripes (CGAB) can be aggressive.

Will Flying Fin and Stripes fight or will the CG colony be peaceful and stable?
CGEJR

CGEJR

CGSK

CGSK

CGAB

CGAB

GTRT

CGRT

CGHS

CGHS

CGSP

CGSP