Centre for the History of Science Technology and Medicine
This colony was made sitting around the kitchen, eating sugar cookies, and waiting for the kettle to boil, in the Centre of the History of Science Technology and Medicine (CHSTM), University of Manchester.

Each maker was a student who was studying science communication. The purpose of making this colony was to demonstrate how to explore potentially difficult conversation with the public with care and respect and for the students to experience being the public and when, as science communicators we need to listen rather inform.

One student, Maja, went on to plan and run their own Mouse Exchange at Eureka Lates.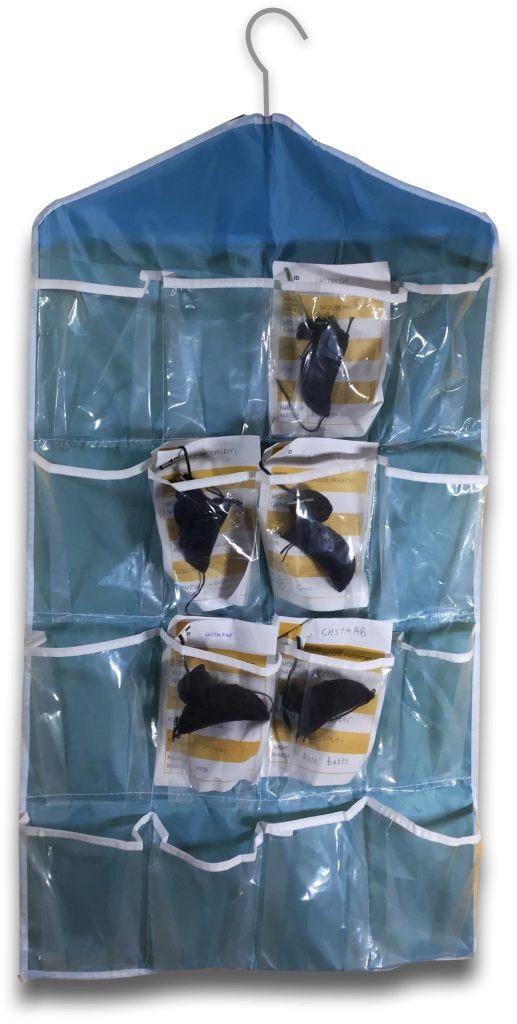 The makers were curious about who cares for the mice and interested to know that it could be students like themselves (CHSTMGS). While the markers recognised the need for and importance of care for laboratory animals they were pleased it was not their responsibility (CHSTMIH).

These conversations also considered how we care for animals, and what good care would look and feel like. Maja leaves the care instruction to allow Tequila to sniff your hand before picking them up (CHSTMAMF). Considering the sensory world of laboratory animals allows us to think more closely about how to provide care that is meaningful to them. Mice use smell to assess their world so Maja suggestion is a curious act of caring.
CHSTMIH

CHSTMIH

CHSTMGS

CHSTMGS

CHSTMAB

CHSTMAB

CHSTMRM

CHSTMRM

CSHTMAMF

CSHTMAMF