Understanding Animal Research Openness Award 2020
We were delighted to learn that the Mouse Exchange had been recognised for its public engagement work by winning the 7th Annual Openness Awards, awarded by the Concordat on Openness in Animal Research in the UK.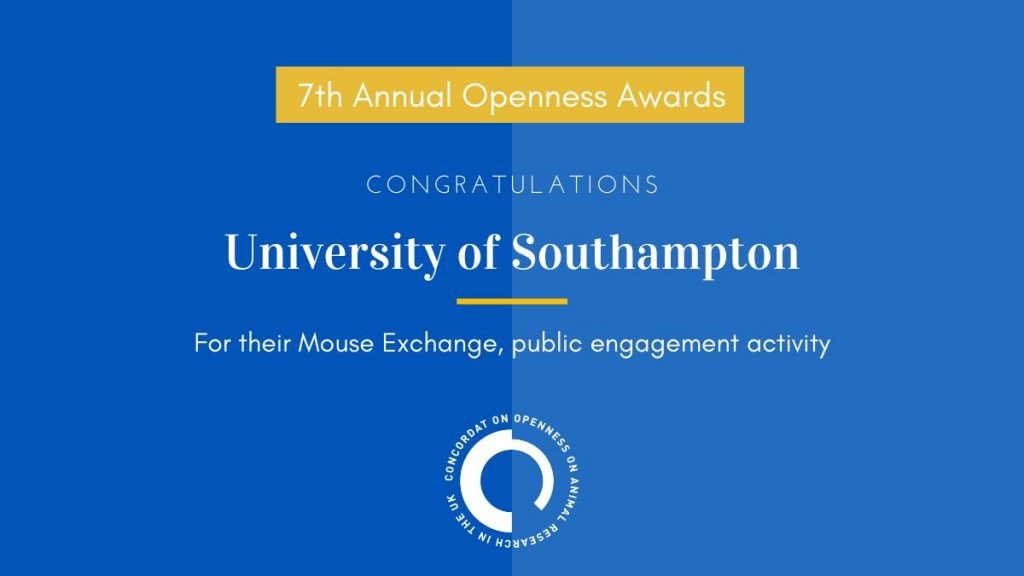 "For me, I love the simplicity and directness of the project, if you want to talk to the public about animal research you need to make time for difficult conversations and this activity provides engagements, allows for diversity and inclusion, and critical the lay critique from true non specialist"

Dr Sarah Bailey
The Award represents excellence and innovation in open animal research communications. Winning organisations are those that push the boundaries and lead by example.